What are your favorite tips for a parent with a quiet kid that love to make messes? Share your favorite tips and stories with other parents.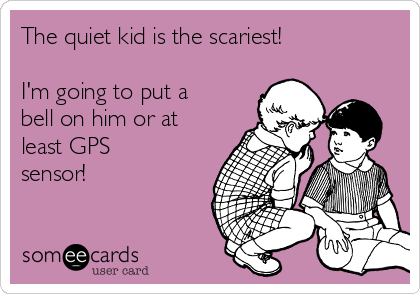 Do You Have a Quiet Kid?
So with three kids, I am constantly amazed at their different personalities. Our oldest boy is NEVER quiet, number 2 is always singing, but baby 3 is quiet.
You would think that is a great thing. Right?
I wish!!!
He manages to get in so MUCH more trouble… major sigh!
Between Jewel's food, anything on table, bathroom, and now he can open doors (major terror) he is always into something. You wouldn't think this sweet face could ever cause trouble… right?
So what do you do to keep track of your quiet kid? Let get some tips going!